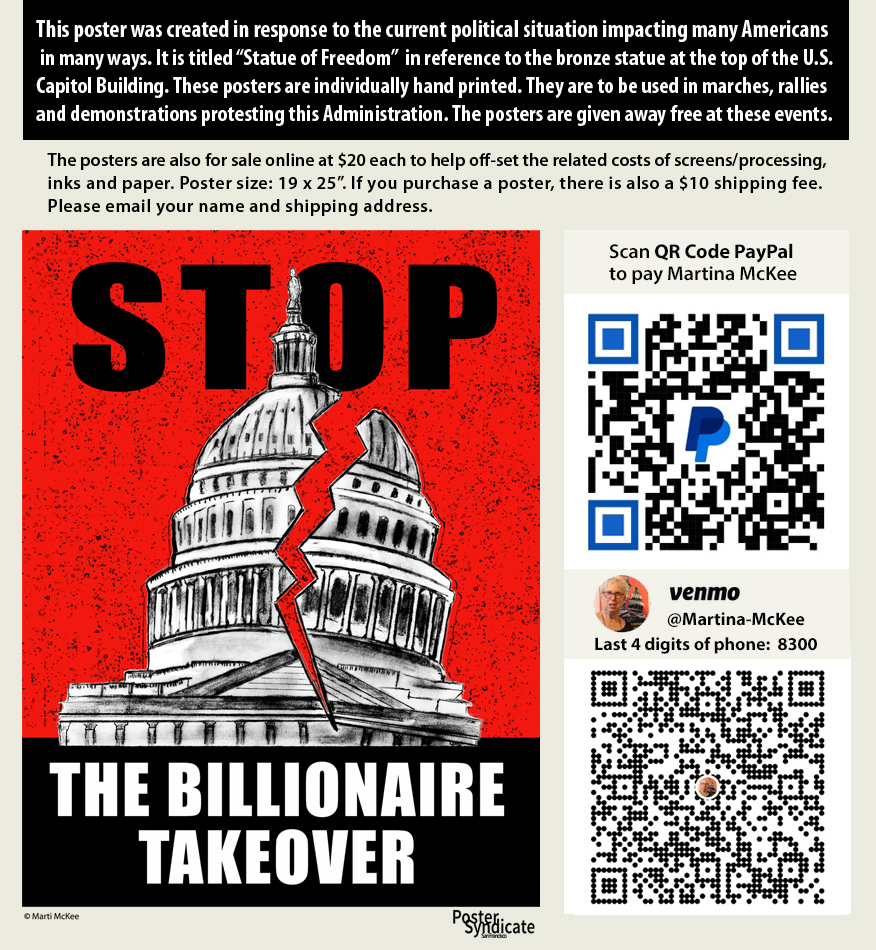 Marti McKee is a native of San Francisco
who came into the art world later in life.
Perhaps due to delaying her artist dream
she has pursued the study of the figure
with commitment and intensity for many years.

For the last two years she has focused on the current political situation. She designs and prints silkscreen posters advocating for Women's Rights, Immigrant Rights, Social Justice and Impeachment. The posters are given away at marches, demonstrations and rallies.
If you are interested in learning more about the artist, please contact:
Marti McKee
Phone: 415-850-8300
Email: click here